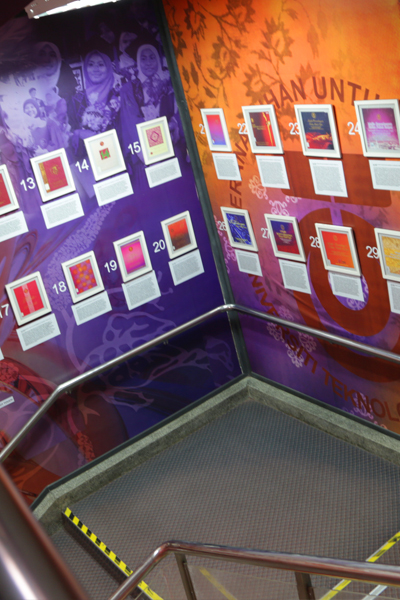 'Tangga Ilmu' Gallery
Open daily from 8 am to 5 pm.
Stairways, Sultanah Zanariah Library Building, UTM Library, UTM Johor Bahru.
Gallery Info
'Tangga Ilmu' Gallery displays a variety of posters on UTM Convocation Ceremony such as the history and customs of the ceremony as well as the cover page of the first up until the 40th convocation book.
"TANGGA ILMU" GALLERY
Sultanah Zanariah Librray Building, UTM Johor Bahru